The stinging nettle has numerous medicinal benefits, and many swear by the effect it can have in the quest for pain relief by arthritis sufferers. Here are excerpts from an article published today at AMillionLives.com.
Nettle Leaf – Medicinal Benefits of the Stinging Nettle
The medicinal properties of nettle plant are based primarily on its hairy leaves and root extract, which work as a wonderful herbal antidote for lots of complicated diseases.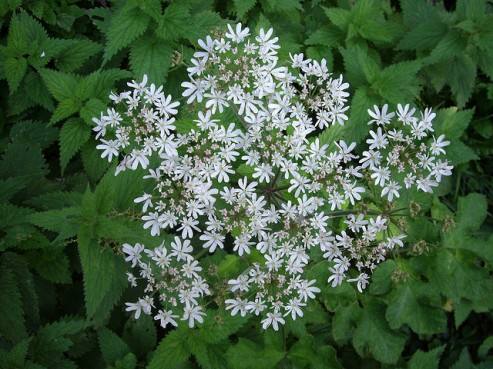 PHOTO BY FLICKR.COM/24350382@N07/
Stinging Nettle
is well known for its medicinal benefits and is in wide practice since medieval age of human civilization as an herbal pain reliever. In ancient Europe, Stinging Nettle leaves were used as a healthy herbal diuretic agent as well as to treat joint pain. The specialty of a nettle leaf is its stinging fine hairs on the surface which has a unique pain relieving quality, if the leaves are rubbed on the painful area of body. Although there is no definite medical explanation of the pain relieving property of nettle leaf, the scientists have anticipated that the irritating touch of stinging nettle leaves works as an antidote for sharp pain as it reduces the sensitivity of pain, hence brings immediate pain relief for the concerned patient. Stinging nettle is also known as garden nettle; the plants look like a bush, in general 3-5 feet high, and can be grow wonderfully in indoor gardens of modern homes. Not only stinging nettle leaf, nettle root extract is widely known for its powerful medicinal properties. It is also called nettle oil; nettle oil is considered as wonderful herbal antidote for hair loss, coughing and chronic asthma symptoms. Nettle root extract is used in making herbal medicine for prostrate disorders; capsules made of this herb extract control the outcomes of hay fever because it has antihistamine properties in its chemical ingredients. Root extract of nettle plant is effective for the treatment of benign prostatic hyperplasia problem of prostrate gland and for maintaining an over all good prostrate health. Nettle extract made medicines are prescribed for the treatment of tendonitis, and insect bites of different intensity of pain and toxemia level. To be specific, benefits of nettle are found to cure a few diseases like muscle pain, joint pain, chronic bout of arthritis, anemia, almost all types of gout, eczema, tendonitis, insect bite problem, etc. because these diseases get wonderfully managed and controlled by regular use of nettle herbal remedies. For pain management stinging nettle leaves or nettle leaf extract made creams are used, for prostrate treatment nettle root extract works miracle, and for tendonitis and insect bite local application of nettle essential oil have prove immensely beneficial. Nettle tea has a pacifying effect of nerve therefore it is often prescribed for the herbal treatment of hypertension and insomnia.
View the original article here