Seronegative Rheumatoid Arthritis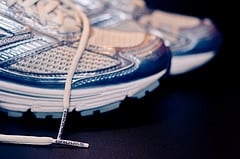 Definitely, most people are not familiar with the term seronegative rheumatoid arthritis. Your doctor may barely explain this term to you either but instead giving you a picture of a plain rheumatoid arthritis and is explained to you in general that you are negative with the rheumatoid factor. When we talk about rheumatoid factor, it is actually an immunoglobulin antibody which can be expected from people who have rheumatoid arthritis. It is a confirmatory test to accurately diagnose those patients with rheumatoid arthritis. But there are other people who are manifesting arthritic symptoms who did not test positive for this rheumatoid factor, compromising their prognosis.
This is mainly because rheumatoid factor is rare to be found to any body's system. It is found that this antibody is only present in 1 to 2% of individuals who are known to have perfectly healthy body and increases its chances to individuals as they reach the age of 65 and more. People who have been found out having juvenile rheumatoid arthritis are the ones most likely not to have seronegative rheumatoid arthritis. Since these people have acquired the disease at a very young age which makes their body to produce that certain antibody but not all of them.
Medical studies have found out this remarkable finding about individuals who have seronegative rheumatoid arthritis in particular. People with seronegative rheumatoid arthritis have less overall joint erosion and damage compared to people who are having the rheumatoid factor. Development of nodules under skin is not even seen with those who have seronegative rheumatoid arthritis, unlike to the group that test positive. So if you are one of those who test negative for the antibody, you can still experience joint swelling, stiffness and damage but not as much as those who have a positive test. It may be somehow advantage on your part but at least you are relieved in some degree of pain. So consider yourself as one of the few who are lucky enough in a way that you will be able to retain your joints range of motion than those other patients who have the same disease as you do have.
Seronegative rheumatoid arthritis is a collective name that manifests certain set of symptoms and is also considered as most common. However there are few people that are claiming that same symptoms are still experience like those who have been found out to test positive. But these are only rare cases that lead to misdiagnoses. This is why it is essential for anyone to determine the signs and symptoms very well. It is also as important that you trace your family for any history of arthritis. This will also help your doctor in accurately diagnosing with the disease condition you actually have. In this way you will be kept from receiving treatment that is not actually appropriate for your condition.
Here is some related info you may be interested in:
Arthritis Natural Remedies
Seronegative Arthritis
Arthritis Foundation