Arthritis Home Remedies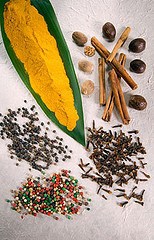 Arthritis has affected millions of people around the world. This generative disease limits your activities and alters your lifestyle. No cure has been found yet for arthritis but methods and management of this disease have been developed. Pain which is accompanied by this disease could be quite severe. Painkillers are usually prescribed to alleviate the pain but they may have adverse reactions and unpleasant side effects for long term use. There are arthritis home remedies that you can try for the management of the symptoms of arthritis.
To be able to determine which of the arthritis home remedies to apply one should know what arthritis is all about. Arthritis is a degenerative disease which has different types, it usually targets the joints of the body which is accompanied by pain, swelling and inflammation, stiffness and restricted joint mobility. Since it comes in many forms it is also advisable to consult your doctor to determine what type of arthritis you have. You also need to know the causes of this disease to properly manage the symptoms. Knowing about the disease condition is very important in finding ways and means which are effective in dealing with this disease.
One of the arthritis home remedies for pain management is the relaxation technique. You can try visualization with the guide of audio tapes to relax your mind. The audio tape will help you by instructing you to think about some other things, a happy or a relaxing thought perhaps, to divert your mind from the pain. Your body then reacts to the thought and instead of responding to the pain, it responds to visualization. If this technique is practiced frequently the brain will visualize faster and the body will react instantly.
Heat and cold treatments are also great arthritis home remedies that you can try. Heat treatments reduce stiffness and rigidity of the joints. You can try warm baths, warm compress, heat lamps and heating pads. It is important to remember that heat treatments should be warm and not hot for this can cause burn to the skin. Cold treatments reduce the pain and swelling. You can use ice packs and cold compress. It is also vital to know when to use heat and cold treatments, and the duration of the application.
Another arthritis home remedies are massage and gentle exercises. Massage increases blood circulation into the area and soothes the muscle thus reducing the pain. As a precaution, never massage painful, swollen joints for it does not only increases the pain, it can also cause damage to the affected joints. Your exercises are also effective in pain management. It strengthens your muscles that surround your joints. It is advisable to consult your doctor before doing any exercises as not to damage more the affected joints. You can also start doing simple exercises such as walking, stretching or swimming. Remember effective results could only be appreciated if these methods are properly done.
Here is some related info you may be interested in:
Arthritis Natural Remedies
Arthritis Natural Medicine
Arthritis Homeopathic