Arthritis Natural Medicine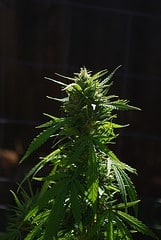 Arthritis Natural Medicine – Effective and Safe Alternatives
Arthritis is the medical term used to describe inflammation in the joints. But, there are over 100 different forms of arthritis. However, the symptoms are similar throughout, although the joints that are affected my differ. Another common thread for most forms of arthritis is loss of flexibility due to inactivity.
Types of Arthritis
RA or Rheumatoid arthritis usually affects the fingers, legs, wrist and arms, which will be painfully swollen and stiff. People with RA suffer from fatigue and symptoms occur mostly upon waking up.
RA can also occur in children. Juvenile Rheumatoid arthritis as it is called will affect a child similarly as an adult, but fever may also be present in the evening hours with a child. Loss of appetite is also common.
Osteoarthritis affects the hips, knees, hands and spine mostly. Stiffness and pain occurs mostly when a person isn't active or if the joint is over extended, pain can be present. Lose of flexibility is also common.
Infectious arthritis usually occurs because of an injury or illness. The person with infectious arthritis may experience swollen and inflamed joints and a fever. Usually only one joint is affected and those areas can include the knees, fingers, shoulders, elbow or wrist.
Natural Treatment
Can arthritis and natural medicine be used in the same sentence? Absolutely! Natural medicine doesn't always include something that you put in your mouth. It means doing something natural that doesn't involve taking medication. Weight can play a major role in how bad arthritis pain can be. An overweight person could relieve many of her arthritis symptoms naturally by losing weight. Eating a well-balanced meal, which includes plenty of green vegetables, will put you on the right track of becoming pain free.
Another arthritis natural medicine solution is exercise. It is common for people with arthritis to move less because of the pain. But, that makes the condition worse. If you don't move, you will lose most of your range of motion and that means you will remain in pain each time you attempt to move that joint. It can be a vicious loop; if you don't move you will be in more pain but you have to experience some pain to get better.
Stretching and toning is the arthritis natural medicine winning combination for regaining mobility and working through arthritis pain. At first, perform basic range of motion exercises daily to ensure that you don't lose the mobility that you have. Then, work your way up to more advanced exercises to reclaim your mobility and to get rid of arthritis pain.
Here is some related info you may be interested in:
Arthritis Natural Remedies